Looking to buy tarps instead of hiring them?
We have various tarpaulin size to choose from all at discounted rates for sale. .
Visit our shop FLYNN TARP SALES today!
Tarpaulin size for house roofs 
When choosing a tarpaulin getting the right tarpaulin size is crucial to prevent rain from damaging your house. To work out what size tarp to use for covering a roof you first need to calculate the pitch of the roof . If you just take the measurements off the building floor plan you will be short in getting the tarpaulin size you need.
The pitch of the roof refers to the distance the roof rises from bottom to top. To measure the pitch of the roof
please refer to diagram below :-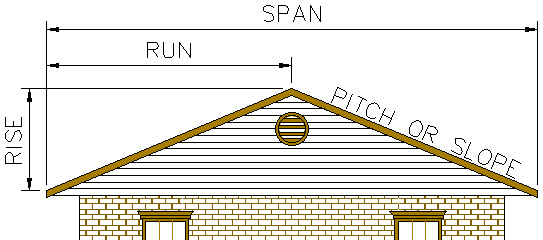 The easiest way to measure the pitch of the roof is to run a tape measure across the slope of the roof. A standard roof pitch is 27 degrees . A 27 degree roof will add 1.2m over 10m, so this extra 1.2m needs to be added to 10m to get overall length of 11.2m of one side of the roof.
There are also online calculators such as https://www.thelogfactory.com.au/building_calculators.aspx . If you input the measurements off the plan you will also be able to calculate the correct measurement.
Once you have this figure multiply it by 2 to get the correct width of the area required. This will make it easier to ensure you get the correct tarpaulin size.
Flynn Tarp Hire stocks over 12 different size tarpaulins . We do this as we know there are a lot of different configurations of roofs and have different size tarps make it easier to tarp a roof.
If you unsure which tarpaulin size to hire please give us a call and we can help you work it out. The whole process is fast and easy!
.